"There is no greater agony than bearing an untold story inside you"
Maya Angelou
Patient Reviews:
"As a 75-year-old I have grown skeptical of medical services. There are medical professionals that just do their job and those who go above and beyond the call of duty. I was fortunate to have come across Dr. Sadak as my wife and I needed expert guidance as she started to progress though the stages of "dementia ". After reading about her experience and credentials I didn't think I would be able to obtain an appointment and engage her services, but I was fortunate... I could write a long dissertation of how I became quite impressed with her services so I will limit my comments. Dr. Sadak is not only highly experienced, well informed, knowledgeable, and genuinely empathetic with her clients, but as we progressed through the difficult process of stress-filled caregiving, Dr. Sadak was there every step of the way in spite of her busy career as a highly respected Consultant for the UofW and clients all over the world on the subject of Dementia. In "good hands" with Dr Sadak!"

"Dr. Tatiana's exemplary knowledge and professionalism complements her down-to-earth compassionate care. Always available to assist her patients; she sets the standard to which all health care providers should aspire. She has served as a "GPS system," helping us navigate thru the challenging terrain of a difficult health condition. I highly recommend her."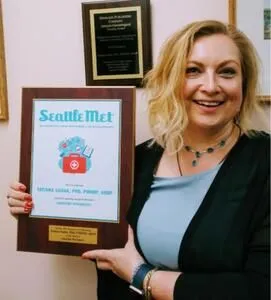 Selected as Top Doctor, Nurse Practitioner in Geriatric Psychiatry
You may be looking at this website because you are suffering from a psychiatric or a neurological condition, or because you are taking care of a loved one with dementia. Whatever the reason, I hope that today you will come one step closer to achieving balance, peace of mind and optimal wellbeing. This website can be your portal for gathering information about support groups, books, articles, services and other resources.
As a Psychiatric Nurse Practitioner with a PhD focused in Geriatric Neurodegenerative Disorders (dementias) it is my goal and privilege to partner with my patients and their families in finding solutions to challenging situations, optimizing medication regiments, utilizing diverse psycho-therapeutic techniques and complimentary/alternative interventions (hypnosis, biofeedback, medicinal foods) for maximizing your emotional and cognitive reserves.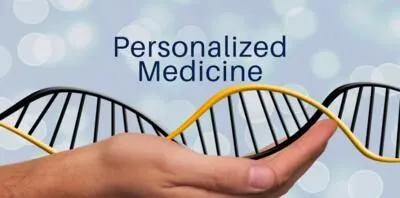 AREAS OF Dr. Sadak's EXPERTISE
Family Caregiver Support. Caregiving takes many forms, it is a universal occupation. Most of us at some point in our lives will serve as a caregiver. The majority of people living with dementia are cared for at home by family caregivers. Caregivers' ability to provide high quality care and keep their care recipient at home often depends on the state of their own health and wellbeing. However, caregivers frequently neglect their physical and mental/emotional health as they make the needs of their care recipients their first priority. Consequently, dementia caregivers experience more physical, cognitive, and psychological stress than do non-caregivers. Stress may increase risks of mortality, hospitalizations, medication use, poor health, and worse outcomes for care recipients including higher likelihood of residential care placement. Caregiver stress can therefore be seen as a social determinant of health for both caregivers and care recipients. Dr. Sadak specializes in supporting caregivers in optimizing their wellness and reducing stress. Her clinical and scientific work on improving caregiver's quality of life received local and national recognition. For more information please reviewResources for Dementia Care Partners section.
Memory Disorders are disorders of cognition, the ability to reason, remember, make decisions and communicate. They can be caused by multiple factors including conditions such as strokes in the brain, diabetes, high blood pressure, nutritional deficiencies, reactions to medications, systemic inflammation, high load of toxins, hormonal imbalance.... Dr. Sadak received Doctorate and completed 3 Post-Doctorate Fellowships focused on treating dementia and related memory disorders and conducting research studies aimed at developing clinically relevant interventions for people who are living with dementia and for their family/friend care partners. To learn more please review About Dr. Sadak section.
Geriatric Psychiatry emphasizes the biological and psychological aspects of normal aging, the psychiatric effect of acute and chronic physical illness, and the biological and psychosocial aspects of the pathology of primary psychiatric disturbances of older age. Geriatric psychiatrists focus on prevention, evaluation, diagnosis and treatment of mental and emotional disorders in the elderly and improvement of psychiatric care for healthy and ill elderly patients.
Integrative Psychiatry is a combination of traditional and alternative medicine and therapies that aim to identify and to treat the roots of the disease, and/or the core of the problem.
Integrative Psychiatry Goals Include:
Optimal mental wellness, not just the absence of disease.
Relationships have a healing power.
The body, mind, and environment operate as a whole.
Prevention is the key.
We all have an innate healing power. Our natural state of being is healthy, not sick.
Treatment modalities should be integrated. Hence "integrative" psychiatry.
The best of conventional medical and psychiatric diagnostic techniques and treatments can be combined with alternative strategies such as mindfulness, supplements, neurofeedback, biofeedback and other complementary approaches.
We have personal responsibility for our health and happiness. Joy, happiness and fulfillment are not things that some medications, psychiatrist or therapist can give you. You must decide that these are goals worth striving for and be willing to let go of negative habits to get them.
Individuality should be honored. Not all bodies or minds work the same, and we all have different treatments and techniques that resonate with us. To the utmost degree possible, a person's preferences should be a crucial factor in determining what strategies are used to help him or her.
Adopted from: https://www.huffpost.com/entry...
ReCode: Reversing Cognitive Decline Protocols designed by Dr. Bredesen. These protocols work best for people living with early signs/symptoms of memory loss and for their family/friend caregivers who are experiencing memory problems due to high physical/emotional stress. Dr. Sadak trained with Dr. Bredesen and is certified in ReCode.
Medical Genetics is a method of understanding how variations in an individual's DNA may affect disease and health. This knowledge can lead to: prevention, early detection, diagnosis, tailored treatment. Nutrigenomics the scientific study of the interaction of nutrition and genes, especially with regard to the prevention or treatment of disease. For more information about genetic testing please review Genetics and Nutrigenomics section.
Gut Microbiome - Mental - Cognitive Health Interactions. Microbiome - all the microbes in a community (eg. gut, skin). The human microbiome (all of our microbes' genes) can be considered a counterpart to the human genome (all of our genes). The genes in our microbiome outnumber the genes in our genome by about 100 to 1. For more information about microbiome testing please review Gut Health = Healthy Brain section.
Dr. Sadak is certified in Medical Genetics and Genomics by DNA Life and the Center for Translational Genomics.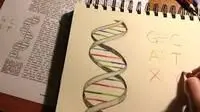 If you decide to establish care at the Psychiatric Wellness and Dementia Care, LLC Clinic we will work together towards amplifying your overall wellbeing and improving your quality of life. I look forward to working with you towards achieving your goals.
Please call or email me for an individual in-person or video-conference (telemedicine) appointment, dementia patient/caregiver dyad assessments, couples or family therapy consultation today.
ONE STOP LOCAL, WA State DEMENTIA RESOURCES : https://waclc.org/consite/expl...