Psychiatric Wellness and Dementia Care, LLC (PWDC) was founded to provide specialized services, medications management, individual and group therapy, coaching, and emotional support to mature adults 65+ that struggle with depression, anxiety, other psychiatric and emotional issues, stress, cognitive decline, frail health and/or care for loved ones with dementia. High quality comprehensive mental health and wellness-focused care for people with dementia is complex and time-intensive. Dr. Sadak is only in the clinic seeing patients one weekend a month, therefore her availability is very limited. She occasionally accepts new patients for consultation in integrative psychiatry, ReCode, and genetic testing.

The mission of PWDC is to:


Help people to optimize their coping skills, wellness, and socialization
Instill hope
Provide specialty care for persons with dementia that display difficult behaviors and co-existing psychiatric symptoms
Care for dementia family care-partners
Provide expert consultations in geriatric psychiatry and neurodegenerative disorders for clinicians
Telemedicine ONLY, using HIPPA compliant Zoom platform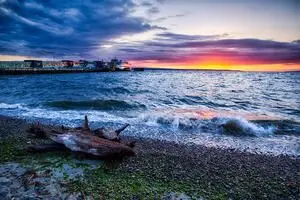 IN THE NEWS
Press Release
Psychiatric Wellness and Dementia Care, LLC Receives 2017 Best of Lynnwood Award
LYNNWOOD July 5, 2017 -- Psychiatric Wellness and Dementia Care, LLC has been selected for 2017 Best of Lynnwood Award in the Counseling & Mental Health category by the Lynnwood Award Program.
Each year, the Lynnwood Award Program identifies companies that we believe have achieved exceptional success in their local community and business category. These are local companies that enhance the positive image of small businesses through service to their customers and our community. These exceptional companies help make the Lynnwood area a great place to live, work, and play.
Various sources of information were gathered and analyzed to choose the winners in each category. The 2017 Lynnwood Award Program focuses on quality, not quantity. Winners are determined based on the information gathered both internally by the Lynnwood Award Program and data provided by third parties.
About Lynnwood Award Program
The Lynnwood Award Program is an annual awards program honoring the achievements and accomplishments of local businesses throughout the Lynnwood area. Recognition is given to those companies that have shown the ability to use their best practices and implemented programs to generate competitive advantages and long-term value.
The Lynnwood Award Program was established to recognize the best of local businesses in our community. Our organization works exclusively with local business owners, trade groups, professional associations and other business advertising and marketing groups. Our mission is to recognize the small business community's contributions to the U.S. economy.
SOURCE: Lynnwood Award Program
We currently do NOT have new patient openings
We have a waiting list for Care Partners of people who are living with dementia. If you are a caregiver/care partner who is experiencing depression, anxiety, high stress or concerns about your memory and wellness, please inquire about an appointment.
We are committed to your privacy. Do not include confidential or private information regarding your health condition in this form or any other form found on this website. This form is for general questions or messages to the practitioner.