HOW TO LIVE LONG AND BE WELL
Click here to review in-depth power point presentation
STORE: Order discounted Prolon (see Fasting Mimicking Diet bellow) and other longevity foods, supplements and saunas here: https://tatianasadak.gethealth... . When you log in for the first time you will be prompted to create and account. Please ask Dr. Sadak for a discount coupon code
Daily Longevity Diet
For more detailed information about the everyday longevity diet, see Chapter 4, The LongevityDiet (New York: Avery/Penguin Books, 2018).
Eat mostly vegan, plus a little fish, limiting meals with fish to a maximum of two or three per week. Choose fish, crustaceans, and mollusks with a high omega-3, omega-6, and vitamin B12 content (salmon, anchovies, sardines, cod, sea bream, trout, clams, shrimp. (For more detailed information, see The Longevity Diet, appendix B.) Pay attention to the quality of the fish, choosing those with low levels of mercury.
If you are below the age of 65, keep protein intake low (0.31 to 0.36 grams per pound of body weight). That comes to 40 to 47 grams of proteins per day for a person weighing 130 pounds, and 60 to 70 grams of protein per day for someone weighing 200 to 220 pounds. Over age 65, you should slightly increase protein intake but also increase consumption of fish, eggs, white meat, and products derived from goats and sheep to preserve muscle mass. Consume beans, chickpeas, green peas, and other legumes as your main source of protein.
Minimize saturated fats from animal and vegetable sources (meat, cheese) and sugar, and maximize good fats and complex carbs. Eat whole grains and high quantities of vegetables (tomatoes, broccoli, carrots, legumes, etc.) with generous amounts of olive oil (3 tablespoons per day) and nuts (1 ounce per day). See the biweekly diet program in The Longevity Diet, appendix A.
Follow a diet with high vitamin and mineral content, supplemented with a multivitamin buffer every three days.
Select ingredients among those discussed in this book that your ancestors would have eaten.
Based on your weight, age, and abdominal circumference, decide whether to have two or three meals per day (see Chapter 8, The Longevity Diet, for diabetes guidelines). If you are overweight or tend to gain weight easily, consume two meals a day: breakfast and either lunch or dinner, plus two low-sugar (less than 5 grams) snacks with fewer than 100 calories each. If you are already at a normal weight, or if you tend to lose weight easily or are over 65 and of normal weight, eat three meals a day and one low-sugar (less than 3 to 5 grams) snack with fewer than 100 calories.
Confine all eating to within a twelve-hour period; for example, start after 8 a.m. and end before 8 p.m. Don't eat anything within three to four hours of bedtime.
Longevity Diet Science videos : https://prolonpro.com/other-tr...
Exercise & Longevity
For more detailed information about exercise and longevity, see Chapter 5, The Longevity Diet .
Walk fast for an hour every day.
Take the stairs instead of escalators and elevators.
On the weekend, walk everywhere, even faraway places (avoid polluted areas as much as possible).
Do moderate exercise for 2.5 to 5 hours a week, with some of it in the vigorous range. Most of the beneficial effects appear to be caused by the first 2.5 hours of exercise, making the additional exercise optional.
Use weight training or weight-free exercises to strengthen all muscles.
To maximize muscle growth, consume at least 30 grams of protein in a single low-carb meal 1-2 hours after a relatively intense weight-training session.
Fasting Mimicking Diet &Longevity
The Fasting Mimicking Diet™, or FMD, is made from healthy, natural ingredients that you will eat for five days. Your body, however, does not recognize that it is being fed. This causes the body to enter a fasting mode.
Scientifically developed and clinically tested, this nutritional breakthrough was invented at the University of Southern California. Led by Dr. Valter Longo, the USC Longevity Institute brings together multidisciplinary aging research in order to enhance human healthspan.
L-Nutra , a leading Nutri-Technology company, develop and launched the first Fasting-Mimicking Diet (FMD™), called ProLon . It can be consumed for a predetermined number of consecutive days, with frequency depending on the condition and individual patient. A major portion of L-Nutra shares will be assigned to the Foundation.
CLINICAL REVIEW AND OVERVIEW of FASTING MIMICKING DIET
Training Videos : https://prolonpro.com/training...
Clinical Study Results : https://prolonpro.com/prolon-r...
Scientific Publications:
a-revolution-is-coming-april-2018(1).pdf
Sci-Transl-Med-ProLon-Clinical-Trials-Feb-15-2017.pdf
JAMA-2017-Reversing-Biological-clock.pdf
STORE: Order discounted Prolon and and other longevity foods, supplements and saunas here: https://tatianasadak.gethealth... . When you log in for the first time you will be prompted to create and account.
Please ask Dr. Sadak for a discount coupon code
NEW Excellent book
"Brain Food: The surprising science of eating for cognitive power" Dr. Mosconi
Reviews
"In her new book, Brain Food: The Surprising Science of Eating for Cognitive Power Dr. Lisa Mosconi highlights the connection between diet and brain function and shares approachable, actionable tips to put that research into practice."
–Forbes
"Incredible."
—Maria Shriver

"Brain Food: The Surprising Science of Eating for Cognitive Power" [is] a guide to the latest research on the links between nutrition and brain health."
—Los Angeles Times
"By drawing on more than fifteen years of scientific research and experience, Dr. Mosconi provides expert advice to prevent medical decline and sharpen memory. Her brain healthy recipes will help you maintain peak cognitive performance well into old age and therefore delay and may even prevent the appearance of debilitating diseases like Alzheimer's."
—KTLA "Good Morning LA"
"At last we are beginning to acknowledge how important nutrition is to brain health. And in Brain Food we have a superb guide! As a neuroscientist with a degree in nutrition, Dr. Lisa Mosconi gives us powerful advice on how to eat for maximum brain power as well as maximum pleasure. Highly recommended!"
—Mark Hyman, MD, New York Times bestselling author of Eat Fat, Get Thin

"If we knew what our brains looked like, we'd take better care of them. Often surprising, always accessible, this fascinating book not only reveals the science behind neuro-nutrition, it shows us what we could be eating for maximum brain power."
—Sara Gottfried, MD, New York Times bestselling author of Younger, The Hormone Reset Diet, and The Hormone Cure

"Scientists know that diet plays a huge role in brain health--and now Brain Food distills this research into a practical guide. Mosconi provides accessible advice and lots of options for fueling your brain and aging well. This is an empowering resource for anyone who wants to take their brain health into their own hands (and spoons, and forks)."
—Kelly McGonigal, PhD, author of The Willpower Instinct and The Upside of Stress

"Brain Food is a critically important book. Food is medicine or it is poison. The brain uses 20-30% of the calories you consume. If you want to keep and save your brain you have to get your food right. Brain Food will help you do just that in a delicious, easy way."
—Daniel G. Amen, MD, Founder, Amen Clinics and author of Memory Rescue
The XX Brain: The Groundbreaking Science Empowering Women to Maximize Cognitive Health and Prevent Alzheimer's Disease
"In The XX Brain, Lisa meticulously guides us in the ways we can both nourish and protect ourselves, body and mind, to ensure our brains remain resilient throughout our lives."
--from the foreword by Maria Shriver

The first book to address cognitive enhancement and Alzheimer's prevention specifically in women--and to frame brain health as an essential component of Women's Health.
BIO-HACK YOUR SLEEP AND ACTIVITY
OURA RING To purchase click Here
Love data? Go deep into the numbers with Oura Cloud. It's a simple way to see, interpret and engage with your data to experiment and fine tune your performance.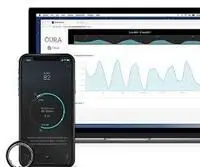 Whatever Your Finish Line, Get There Faster with Oura
With daily feedback to improve your health, Oura helps you better understand your body and reach your goals. You'll be guided through an intelligent, data-driven plan to help you improve across the most important aspects of your well-being.
SLEEP SCORE
ACTIVITY SCORE
READINESS
Beautiful, comfortable data
We've designed a stylish smart ring that tracks your body's output, 24/7. Plus it's so comfortable, you'll forget you're wearing it. Until someone comments on how great it looks.
We're down with Apple Health
Oura lets iOS users seamlessly import and export data for a more holistic look at their health. Bring in workout data from your favorite fitness tracker or export key sleep and Readiness metrics – like bedtime, total sleep time and night-time resting heart rate.
The Oura App
The brand new Oura app for iOS is here. It has a beautiful visual design that matches the elegance of Oura rings. With rich data visualizations and useful features such as tags and notes, it's the enhanced mobile sleep and recovery tracking dashboard for both old and new Oura ring users.
The Oura app guides you throughout your day, helping you see the moments that matter, as they matter. In addition, it introduces useful data visualizations, notes and tags, as well as enhanced trend views of your sleep, readiness and activity data.
Here's a summary of the features:
The new main view is your daily timeline, providing you with sleep and readiness data at a glance. Quick access to sleep, readiness and activity insights and scores. Share them easily with friends.
Add notes and tags to your timeline to keep a detailed daily track of your behavior.
Informative trend views of your daily, weekly and monthly sleep, readiness and activity data
Your daily restful moments, such as naps, are displayed in your timeline and Readiness view.
Enhanced Readiness view with night-time heart rate variability curve and average nocturnal respiratory rate.
After the app has collected enough body signal data and learnt about your unique daily rhythms, you can get advice on the most suitable bedtime window for you.
You'll need iOS 11 or 10 or Android 6.0 or higher to use the app
With a completely new beautiful visual design, the Oura app truly matches the elegance of the Oura rings. It's nice to look at, easy to read, and most importantly, it has enhanced features and guidance that help you to find your optimal rhythm for a balanced life.
As a result what you'll get is a smooth sleep and recovery tracking experience, illustrating your data and daily guidance whenever you want it.
The timeline is the main view of your daily data and goals. From here, you can explore the moments of your day and get insights to drive your activity. Everything starts with your Readiness score and Readiness insight, guiding you to find the optimal pace for the day: is it time to break records, or perhaps relax and recharge.
Sleep has a remarkable influence on your readiness to perform, so below your Readiness score and insight you'll find a summary of the key data of your previous night's sleep. You'll also see your sleep timing, helping you follow up and learn about your own daily rhythm.
The next element on the main timeline is your activity target for the day. This is a dynamic view, so you can easily follow up your activity target progress on the go.
When you want to dive deeper into any of the readiness, sleep or activity related data and insights, you can just tap the card and start exploring.
Bedtime approaching view on the Oura appOther dynamic elements on the timeline include tags and notes and manual activity inputs. These make it easier for you to keep track on what you've been up to. The tags and notes are particularly useful when you want to dig deeper into the possible causes for certain sleep and recovery related issues, such as variations in the amount of deep sleep or resting heart rate.
On the new timeline you'll also automatically see your restful moments during the day, if you took a much needed nap for example. The app also shows you your lowest resting heart rate during your restful moment.
Bedtime window
We humans operate according to a 24-hour rhythm, also called as our circadian rhythm. Basically, it means that there's an optimal time for everything: for sleeping, eating, relaxing, performing. Finding your optimal daily rhythm helps you get enough restorative sleep, recover well, and have the energy you need during the day.
When you take the Oura app into use, it starts to learn about your unique lifestyle and daily rhythms. After the app has collected enough sleep and body signal data, you can get advice on the most suitable bedtime window for you.
Readiness, sleep and activity insight cards and new data visualizations
Click on any of they elements on the main view to see additional details for your readiness, sleep and activity. You will also see additional insights which will guide you to make the optimal choices for the current day and following night.Readiness view on the Oura app
Tap the insight card and you'll get a detailed view on your readiness data, such as resting heart rate, heart rate variability, and body temperature deviation. New features in the detailed readiness view: you'll see your nightly heart rate variability curve, and average nocturnal respiratory rate. The sleep card insights tell you how your night was, what was your sleep timing and average resting heart rate.