Hello!
My name is Tatiana!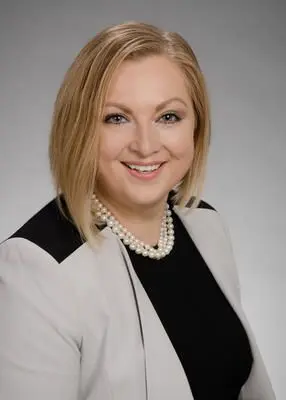 I am a Board Certified Psychiatric Mental Health Nurse Practitioner (PMHNP) with a PhD focused in geriatric psychiatry and neurodegenerative disorders (dementias). I love clinical work, because it gives me opportunities to listen to meaningful life-stories, to learn with and from my patients and to be a witness to their recovery and progress towards well-being. My treatment methods adapt and evolve to meet your dynamic needs at different stages of your healing.

I maintain a clinical practice with focus in geriatric psychiatry and dementia. There are few psychiatric providers that focus their work on helping people who are living with dementia with psychiatric symptoms and on helping their family/friend care partners. I was fortunate to train with Dr. Soo Borson MD, a founding director of the Memory Disorders Program at University Medical Center and a core investigator in the Alzheimer's Disease Research Center, and the creator of the MiniCog. She is past President of the American Association for Geriatric Psychiatry, a Distinguished Fellow of the American Psychiatric Association and the Gerontological Society of America, and an Associate Editor of the Journal of the American Geriatrics Society. Dr. Borson continues to mentor my research and to provide clinical case consultation. I combine my passion for clinical practice with a full time appointment as an Associate Professor of Geriatric Mental Health and a Director of Undergraduate Education at the University of Washington School of Nursing. You can find my academic credentials here. I have extensive experience in general psychiatry that ranges from a psychiatric private practice to working as an attending at several hospitals (Navos, Fairfax). I am skilled at working with a variety of diagnoses ranging from depression and anxiety disorders, to bipolar, borderline personality and dissociative identity disorders and schizophrenia.
I am truly passionate about caring for older adults that struggle with psychiatric symptoms. These symptoms usually become more complex and more treatment resistant with each decade of life. Increased burdens of ill health, grief/loss and loneliness frequently exacerbate psychiatric symptoms. In my experience, older adults greatly benefit from having opportunities to tell their stories, to meet with other like-minded peers and to increase socialization and exercises. My clinical practice, research and teaching are focused on developing evidence based interventions for patients with dementia and their caregivers.



Education and Training:
Translational Nutrogenomics Certification
Re-Code Reversing Cognitive Impairment Certification
Advanced Clinical Training in psychiatry and neurodegenerative disorders
Josiah Macy Foundation. Faculty Scholar
Cambia Health Foundation, Sojourn's Leadership Scholar in Palliative Care
Robert Wood Johnson Foundation Nurse Facutly Scholar
Post-Doctoral Fellowship JAHF and Athlantic Philanthropies.

Doctor of Philosophy (PhD) Nursing and Geriatric Neurodegenerative

Disorders: University of Washington

Pre-Doctoral Fellowship: Hartford Foundation. Research in dementia multimorbidity (co-existence of chronic medical illnesses, psychiatric symptoms and dementia diagnoses)
Post-Graduate Advanced Psychiatric Residency: UW Memory Disorders Clinic (mentored by Dr. Soo Borson)

Masters in Nursing Sciences and Psychiatric Mental Health Nurse Practitioner Degree: University of Washington

Mastery of Psychopharmacology Program: Neuroscience Education Institute
BA in Psychology: Seattle Pacific University

My Philosophy of Care:
My main goals are to work in close partnership with patients to:
Promote optimal mental and physical health and well-being
Focus on wellness, prevention and minimizing avoidable complications
Address impaired ability to function that is related to psychiatric, emotional and physiological distress
Help coping with emotional stress related to illness, pain, disability and loss
Utilize holistic approaches to symptom management, therapy, and psychopharmological interventions with broad focus on:

Interpersonal
Organizational
Sociocultural
Spiritual
Environmental circumstances
Mental and emotional well-being

My primary goals in working with older adults are:
To avoid psychiatric hospitalizations
To minimize medications by using optimal medication combinations at lowest effective doses
To provide supportive therapy and sufficient time to tell their stories
To facilitate opportunities for group work and increased socialization
To encourage increased physical activity

What Would Make Our Therapeutic Relationship a Success:
Mutual respect
Openness to try new things
Commitment to change
Willingness to nurture an honest and comfortable collaborative relationship

My Approach to Psychotherapy:
I believe that fundamental mission of psychotherapy is to assist people with:
Re-connecting with self
Promoting interpersonal growth and awareness
Developing self-sustaining skills to manage obstacles
Buffering stress in order to avoid neural compromise
Reinstating healthy neural functioning
Instilling optimism and hope for the future
I use eclectic multimodal approach that combines elements of:
Cognitive Behavioral and Problem Solving Therapy
Dialectical Behavioral Therapy
Motivational Interviewing
Mindfulness Therapy
Neuro-Psychology
Energy-psychology
Biofeedback (em wave technology)
Hypnosis
Dynamic Psychotherapy
;

My Approach to Psychopharmacology (Medications):
I believe that medications can help achieve a state of body and mind that allows patients to better benefit from psychotherapy
I use conservative prescribing practices that are complimented and supported by psychotherapy
My experience:

Several years of both inpatient and outpatient prescribing experience
Developed and taught geriatric pharmacology, psychiatry and neuroscience curriculums at the University of Washington School of Nursing
Facilitated pharmacological clinical trials at the Seattle Veteran's Hospital
Co-authored several peer-reviewed publications

Populations Served:
Adults and older adults, specialize in dementia care and caregiver support.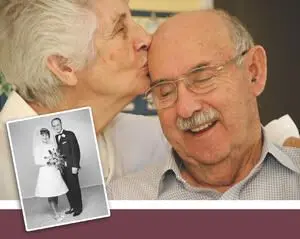 Contribution to Science
Contribution 1.
Dementia Care . My mentored and independent research trajectory evolved from focusing on testosterone supplementation to understanding dementia prevalence, multimorbidity and symptom management. This transition started when I served as a co-investigator on a study of dementia screening using telemedicine1and performed a secondary data analysis of a large national dementia dataset identifying neuropsychiatric symptom profiles that are frequently co-morbid with different dementia diagnoses.2Early dementia screening allows for early clinical interventions, prevention of complication and end-of-life planning. The use of telemedicine technology increases access to early screening and diagnostics. Understanding of neuropsychiatric symptoms that are commonly comorbid with different dementia diagnoses can improve prognostication and care planning and can increase early recognition and management of both the neuropsychiatric and cognitive symptoms of dementia.
Shores MM, Ryan-Dykes P, Williams R, Mamerto B, Sadak TI, Pascualy M, Felker B, Zweigle M, Nichol P and Peskind ER. (2004). Identifying undiagnosed dementia in residential care veterans via telemedicine examination. International Journal of Geriatric Psychiatry, 19, 101-108. DOI:10.1002/gps.1029
Sadak T., Foster-Zdon S., Ishado E., Zaslavsky, O., Borson S. (2017). Potentially Preventable Hospitalizations in Dementia: Family Caregiver Experiences.Int Psychogeriatr. 2017 Mar 28:1-11. doi: 10.1017/S1041610217000217.
Sadak , T., Buckwalter, K., Korpak, A., Wright, J., Noel, M., Borson, S. (2017). Psychometric Evaluation of Kingston Caregiver Stress Scale. Clin Gerontol. 2017 Apr 5:1-13. doi: 10.1080/07317115.2017.1313349
Borson, S., Scanlan, J. M., Sadak, T ., Lessig, M., & Vitaliano, P. (2014). Dementia Services Mini-Screen: A Simple Method to Identify Patients and Caregivers in Need of Enhanced Dementia Care Services. Am J Geriatr Psychiatry. doi: 10.1016/j.jagp.2014.11.001. PMCID: PMC4018424
Contribution 2.
Structured Informal Caregiver Assessment Battery .
A. My most significant contribution to date is a definition of a new concept of caregiver activation: "family/friend caregiver's readiness to take on caregiving roles, to develop required knowledge and skills and to care for themselves while caring for their care recipient" and development of a measure of caregiver activation: Managing Your Loved One's Health [MYLOH]. This instrument has broad clinical applications in healthcare of people who require help of their informal caregivers to manage their health 2,3,4. MYLOH can be used across life stages and settings (outpatient, inpatient, transitional, and community-based long-term care, hospice) and serves as the foundation for designing tailored, culturally sensitive, testable caregiver activation interventions consisting of caregiver/clinician education and behavioral and communication coaching around domains of low activation. We completed psychometric validation and cultural tailoring of MYLOH with African American and Hispanic caregivers and are now conducting a pragmatic trial of caregiver activation interventions in hospice.
B. I collaborated with Dr. Soo Borson on developing simple methods for identifying dementia caregivers who are at high need for medical and psychosocial services. We validated Dementia Services Mini Screen 1 and are now exploring the applicability of this tool for use with hospice family/friend caregivers. C.We are now completing the development of several other informal caregiver assessment tools: Readiness for Caregiving / Clinician's assessment of Caregiver Readiness for Caregiving; Managing Your Own Wellbeing [MYOW] caregiver's inventory of self care (day-to-day and during care recipient's health crises). We combed these tools and Dr. Borson's Mini-Cog (cognitive screen) into a caregiver assessment battery designed to iteratively assess caregiver's needs and to design tailored interventions for supporting caregivers in managing their own and their care recipient's health and wellness.
Sadak , T., Korpak, A., & Borson, S. (2015). Measuring caregiver activation for health care: Validation of PBH-LCI:D. Geriatr Nurs, 36(4), 284-292. doi: 10.1016/j.gerinurse.2015.03.003
Sadak , T., Souza, A., Borson, S. (2015). Toward Assessment of Dementia Caregiver Activation for Health Care: A Systematic Review of Related Constructs and Measures. Res in Gerontol Nurs. 1-11. doi:10.3928/19404921-20151019-02
Sadak , T., Wright J., Borson S., (2016). Managing Your Loved One's Health. Care management tool for dementia caregivers. J of Appl Gerontol. August. 1-24.. doi: 10.1177/0733464816657472.
Borson S., Mobley P., Sadak T , Fernstron, K., Mink P., Britt, H. Measuring Caregiver Activation to Identify Coaching and Support Needs: Extending MYLOH to Advanced Chronic Illness'. PLOS ONE.

Contribution 3.
Testosterone and Depression. Early in my research career I co-authored several publications that made significant contribution to our current understanding of the relationship between testosterone and wellbeing in older men. Our team identified correlations between low testosterone and depression and explored the effects of testosterone supplementation on improving mood and overall wellbeing of older men1,2.
Shores M, Platas A, Legner V, Kivlahan D, Li E, Matsumoto A, Sadak T et al. (2004). The effect of testosterone on depressive symptoms and function in hypogonadal men with subsyndromal depression. Gerontologist, 44(sp iss 1), 33-33.
Shores MM, Kivlahan DR, Sadak T , Li EJ, Matsumoto AM. (2009). A randomized, double-blind, placebo-controlled study of testosterone treatment in hypogonadal older men with subthreshold depression (dysthymia or minor depression). J Clin Psychiatry, 70(7), 1009-16.
Complete List of Published Work: http://www.ncbi.nlm.nih.gov/pu...