HEALTHY AGING:
Happiness is an attitude. We either make ourselves miserable, or happy and strong.
The amount of work is the same.
-- Francesca Reigler
You don't get to choose how you're going to die, or when. You can only decide how you're going to live.
-- Joan Baez
The greatest discovery of my generation is that man can alter his life simply by altering his attitude.
-- James Truslow Adams


Never underestimate your problem or your ability to deal with it.
-- Robert H. Schuller
Mountains cannot be surmounted except by winding paths.
-- Johann Wolfgang Von Goethe
Life's challenges are not supposed to paralyze you; they're supposed to help you discover who you are.
-- Bernice Johnson Reagon
Impossible situations can become possible miracles.
-- Robert H. Schuller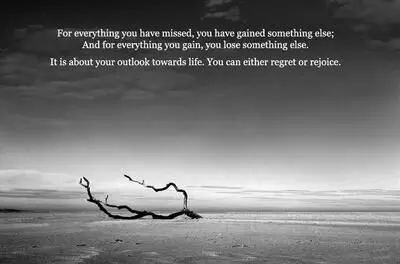 Be determined to handle any challenge in a way that will make you grow.
-- Les Brow
A determination that just won't quit -- that's what it takes.
-- A.J Foyt



The only thing that comes without effort is old age.
-- Source Unknown
Faith has to do with things that are not seen, and hope with things that are not in hand.
-- Saint Thomas Aquinas
The beginning of anxiety is the end of faith, and the beginning of true faith is the end of anxiety.
-- George E. Mueller
Certain defects are necessary for the existence of individuality.
-- Johann Wolfgang Von Goethe


Conceal a flaw, and the world will imagine the worst.
-- Marcus Valerius Martial
Forgiveness is not a one-time-only event. It is a process.
-- Rhonda Britten


If you wish to travel far and fast, travel light. Take off all your envies, jealousies, un-forgiveness, selfishness, and fears.
-- Glenn Clark
We grow because we struggle, we learn and overcome.
-- R. C. Allen


-- Things turn out best for those who make the best of the way things turn out.
Jack Buck
Sorrow has no being of its own. It has no objective existence but arises rather in the subjective nature of the sufferer. Constantly you affirm sorrow, therefore it exists. Deny it in your mind and it will exist no longer. This assertion of the Self is what I call the hero in man. It is his divine or essential nature. In order to acquire freedom from sorrow, man must assert his heroic self in all his daily activities. Sorrow is not necessary for the progressive march of life, although the birth of joy seemingly comes out of pain.
--Paramahansa Yogananda
Happiness is a state of mind. Suppose you have enjoyed good health for fifty years then become helplessly sick for three years. You would likely forget about the long period of time when you laughed at the idea of sickness, being unable to imagine yourself in poor health. Instead, after having been sick for three years your mind would be unable to imagine your being in good health once more: it would tend instead to harbor the thought that you will never be well again.
Likewise, if after having been happy for a long time you become unhappy, even for a comparatively short time, you are apt to lose hope of ever being happy again. This mood also is the result of a lack of imagination. The memory of long-continued happiness should be a forceful subconscious habit to help you ward off the consciousness of your present trouble.
--Paramahansa Yogananda