ONE STOP LOCAL, WA State RESOURCES : https://waclc.org/consite/explore/alzheimers_and_dementia/
State and Local Resources for Caregivers
CARE PARTNER TIP SHEETS
Other Languages
DEMENTIA CAREGIVING
Tips for coping during hospitalization of a person living with dementia
https://www.nia.nih.gov/health...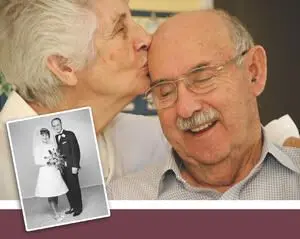 Comprehensive resource for family/friend care partners (e.g. how to provide comprehensive care, how to get paid for caregiving, how to prepare for medical appointments, what questions to ask the doctor)
https://www.dementiacarecentra...
World Health Organization , free on-line caregiver training iSupport : https://www.isupportfordementi...
Helps provide good care and to care for yourself. Topics include: understanding the impact of dementia, addressing difficult behaviors, providing good care, taking care of yourself.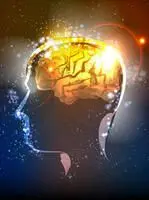 Free on-line stress management course for dementia caregivers. iCare : http://www.icarefamily.com
The iCare Program is a stress management skills training for caregivers of individuals with memory problems, funded by the National Institute on Aging. In collaboration with Stanford University, the Alzheimer's Association and other organizations, we have created online training videos to help caregivers to communicate better and overcome stressful situations in their caregiver role. The goal of this program is to teach skills, provide tools and resources, in order to enhance the coping with caregiving and improve the quality of life.
"Caring for someone with Alzheimer's can make you feel alone.
Now, I've found others like me."
On-line support groups and forums for people who are living with dementia and for their family caregivers: https://www.alzconnected.org
In-person support groups: https://www.alz.org/events/eve...
BEST FRIENDS APPROACH
http://bestfriendsapproach.com...

Philosophy : what a person with dementia needs most of all is a friend, a "Best Friend."
Building Blocks:
1. Recognizing the basic rights of a person with dementia.
2. Understanding what it's like to have dementia. Behaviors seem less strange or unreasonable when you understand that dementia impacts the brain.
3. Knowing and using the person's Life Story.
4. Knowing just what to say when communication is breaking down.
5. Developing the 'Knack' of great dementia care. Knack is the "art of doing difficult things with ease," or "clever tricks and strategies."
6. Experiencing meaningful engagement throughout the day.
7. Recasting the relationship and your language from staff to Best Friend.
Alzheimer's Assocaition Free training for Family/Friend care partners
ADRESSING DIFFICULT BEHAVIORS
INFORMATION FOR HEALTHCARE PROVIDERS WHO SUPORT CAREGIVERS.
Best Practice Caregiving: Database of Proven Dementia Programs for Organizations That Support Family Caregivers. The John A Hartford Foundation.
https://www.johnahartford.org/dissemination-center/view/best-practice-caregiving-online-resource-of-proven-dementia-programs-for-organizations-that-support-family-caregivers
Best Practice Caregiving. Guiding organizations to dementia programs for family caregivers. https://bpc.caregiver.org/#home
Evidence based Leadership Council. Chronic Disease Medical Management Programs. http://www.eblcprograms.org/evidence-based/recommended-programs/chronic-disease-medication-management/
Self Management Resource Center. Building Better Caregivers Program.
https://www.selfmanagementresource.com/programs/online.programs/caregivers
Care Interventions for Individuals with Dementia and Their Caregivers. The National Academy of Sciences Engineering and Medicine. https://www.nationalacademies....
Dementia Care Practice Recommendations. Alzheimer's Association. https://www.alz.org/professionals/professional-providers/dementia_care_practice_recommendations
Care Interventions for People With Dementia (PWD) and Their Caregivers
https://effectivehealthcare.ah...
Family caregiver Alliance. 12 Remote-Delivery Programs for Organizations that support Dementia Caregivers.
https://www.caregiver.org/12-r...
Diffusion Theory and Knowledge Dissemination, Utilization, and Integration in Public Health
Annual Review of Public Health
Vol. 30:151-174 (Volume publication date 21 April 2009)
First published online as a Review in Advance on January 15, 2009
https://doi.org/10.1146/annure...