IMPORTANT RESOURCES FOR PATIENTS AND FAMILIES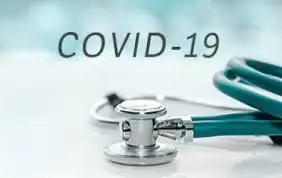 COMPREHENSIVE UPDATED LIST OF LOCAL RESOURCES FOR PEOPLE LIVING WITH DEMENTIA, THEIR CARE PARTNERS & HEALTHCARE PROVIDERS
https://drive.google.com/drive/folders/1nq8X_wnE0B0PvSN9VzEqY0OIszmPCqFH?usp=sharing .
CDC's general Information about Clinical Presentation and Management of Covid-19
If you need help with finances, meals and services please contact Elder Care Locator (free service):
https://eldercare.acl.gov/Publ...
National Counsil on Aging (large repository of resources for senior from finances, to emergency help, to healthcare)
https://www.ncoa.org/healthy-a...
If you are experiensing depression or distress please contact King County mental health support (24/7 crisis line)
https://www.crisisconnections....
FRIENDSHIP LINE
https://www.ioaging.org/servic...
Institute on Aging's 24-hour toll-free Friendship Line is the only accredited crisis line in the country for people aged 60 years and older, and adults living with disabilities. We also make on-going outreach calls to lonely older adults. While there are other organizations that respond to the needs of people who may be contemplating suicide, none provides the type of services that IOA's Friendship Line offers to respond to the public health problem of suicide among the elderly. Knowing that older people do not contact traditional suicide prevention centers on a regular basis even if they are considering suicide, we created the only program nationwide that reaches out to lonely, depressed, isolated, frail and/or suicidal older adults. Our trained volunteers specialize in offering a caring ear and having a friendly conversation with depressed older adults.
COMPREHENSIVE RESOURCE FOR OLDER ADULTS, CAREGIVERS, LONG-TERM CARE FACILITIES AND DEMENTIA IN THE TIME OF COVID19. AgeWell Collaboratory.
https://mngwep.umn.edu/sites/m...
Federal, State and Private Protection for Older COnsumers Impacted by COVID-19 Pandemic.
https://ncler.acl.gov/getattac...
Resources Dementia Care Partners
COVID Listen Line
Phone reassurance program for dementia caregivers
The COVID Listen Line is a phone reassurance program in Snohomish County for family caregivers supporting a loved one with dementia. Many are facing increased stress and isolation due to the pandemic.
Call us to:
Have a casual and friendly conversation with someone who understands what you're going through.
Talk about how things are going for you during the pandemic and connect to resources as needed.
Discuss coping strategies and ways to focus on your health and mental health during this difficult time.
COVID Listen Line
(206) 529-3890

Monday-Friday
8:30 a.m. - 4:30 p.m.
Dementia Care at a Distance. https://blog.healthpropress.co...
Alzheimer's Association
24/7 Helpline remains open to all callers anytime, day or night. Call 1 (800) 272-3900.
https://alz.org/help-support/c...
What to do:
At home
In the Assisted Living
To stay healthy
The following are other supportive services offered virtually.
 "Live" Education presentations – offer updated information about live education events that will be held via interactive webinar. Include topics related to "Dementia Conversations," "Effective Communication Strategies," "Healthy Living for Brain and Body" and more. Also, there is a lot of online education that people can engage with at any time.
 Support Groups - most support groups have moved to a telephonic format for now. Interested people can contact facilitators directly to learn how specific groups will be held. A Chapter-wide telephone support group where people can call-in from any region is also available.
 Care consultations - In-depth care consultations via phone and/or have the ability to "meet" with caregivers virtually.
 Summary of current resources at AlzWA Blog : our blog post summarizes what the Alzheimer's Association is currently doing to support people in Washington state.
Virtual Support, Education & Engagement in the time of COVID-19
Virtual Coffee Chat for persons with memory loss/dementia
Tuesdays, 10 - 11 a.m. Make a cup of coffee or tea and come together for an informal social
time with others living with memory loss or dementia. Share how you're coping in the midst of
COVID-19, or offer an encouraging story or bit of humor to lift each other's spirits. Participate online
or by phone, with a free application called "Zoom." Facilitated by program manager Marigrace
Becker. Space is limited; sign up by the day before. Sign Up Here.
Virtual Caregiver Forums . Mondays, 10 - 11 a.m., come together with other family caregivers to discuss caring for a loved one in this time of COVID-19. Make meaningful connections, offer mutual support, and
discover strategies that work for others. Participate online or by phone, with a free application
called "Zoom." Space is limited to 20 participants; sign up by the day before. Join for just one session, or
multiple. Sign Up Here
UW Memory & Brain Wellness Center - Community Programs
Powerful Tools for Caregivers - Offered Virtually (Online or Phone)
Taking care of your own needs is essential for the caregiving journey, but how do you find the time
or energy? Powerful Tools for Caregivers is a six-week educational series designed to help you care
for yourself while you care for a loved one. Learn about effective communication, making
challenging decisions, moving through difficult emotions, getting connected to helpful resources,
and more. A free program ; offered online or by phone via Zoom. View flyer here . Space is limited; registration required. Contact [email protected] or 206-744-2017.
Garden Discovery Walks - Offered Virtually (Video)
Monthly (first Fridays, March-November) nature experiences for people living with memory loss, and their
family and friends. Explore nature and savor the season with walks through Seattle public gardens, followed by a creative, nature-inspired activity. Light refreshments provided. Rotating Locations. Offered in partnership with Seattle Parks and Recreation, with generous support from Family Resource Home Care. A free program and space is limited. To register and sign up for the waitlist, contact Cayce Cheairs at [email protected]. See a video of Bradner Gardens walk here
Caregiving in a time of Coronavirus. Ken Hepburn at Emory University
https://mngwep.umn.edu/sites/m...
University of Pennsylvania Memory Center "COVID-19 Stay-At-Home Survival Guide" for
dementia caregivers includes resources for stress reduction, activities and a sample daily
routine.
John A Hartford Foundation. Coronavirus Disease (COVID-19) Resources for Older Adults, Family Caregivers and Health Care Providers
https://www.johnahartford.org/...
Caregiver Action Network. Resources for Caregivers During COVID19. https://caregiveraction.org/co...
Family Caretiver Alliance. Resources for Caregivers During COVID19. https://www.caregiver.org/coro...
Beeing prepared in the TIme of COVID19 . Planning Worksheet. https://theconversationproject...
Coronavirus: The Hammer and the Dance. What the Next 18 Months Can Look Like, if Leaders Buy Us Time. https://medium.com/@tomaspueyo...
John Hopkins Univeristy Tips for Caregivers video
Seven tips to manage your mental health and well-being during the COVID-19 outbreak.
Feeling overwhelmed by a lockdown and the need to suddenly adopt e-learning? Keep connected and compassionate, says clinical psychologist Desiree Dickerson.
https://www.nature.com/article...
National Caregiver Action Network offers a Caregiver Help Desk 855-227-3640 and COVID-19
and Family Caregiving tips and information .
A Functional Medicine Approach to COVID-19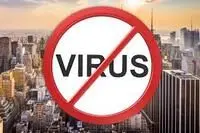 https://drhyman.com/blog/2020/...
OPTIMIZING YOUR IMMUNE SYSTEM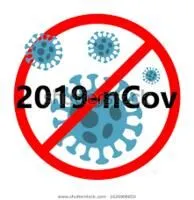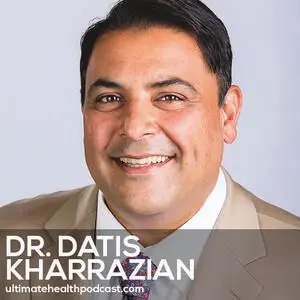 Thank you Dr. Datis Kharrazian for this comprehensive FREE resorce!
Dr. Kharrazian created a FREE program called "Everyday Immune Resilience". He put together this program in response to questions on people's minds right now given the COVID-19 situation and autoimmunity.
To access the program, simply click HERE and enter this password (all lowercase): immune
Everyday Immune Resilience is a short series of videos, Facebook Live Q&A videos, and a few PDF guides to go over some basics to improve your immune resilience. People want to know what supplements to take, but the most powerful things you can do to support your immune system are not found in a supplement bottle.
I have found with my patients over the years that mystery and the unknown cause a lot of fear, despair, and confusion. I hope that simply reviewing some basic immune concepts, including in regards to autoimmunity, will help you feel more empowered to take positive action steps to influence your immune resilience.
Resources for Healthcare Providers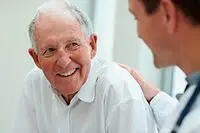 Stress First Aid and Self-care Resources
WA - State of Social Healthcare Services, Necessary for Meeting the Needs of Older Adults. October 13.2020.
https://digital.lib.washington...
Coronavirus (COVID-19) and Dementia: Tips for Public Health Community https://www.alz.org/profession...
University of Washigton Faculty with COVID-19 related expertise.
https://www.washington.edu/new...
PROFESSIONAL WELLBEING AT THE TIME OF CRISIS.
https://imconsortium.org/wellb...
COVID CONVERSATIONS. Provider Education
CCCC is hosting a series of webinars to support health care providers in delivering patient-centered care during the COVID-19 crisis. The COVID Conversations Webinar Series presentations are FREE, but you must pre-register for each session to receive the log-in information for the live webinar.
https://coalitionccc.org/covid...
MEDICARE FUNDING FOR TELEMEDICINE.
ELNEC Support for Nurses During COVID-19: https://www.aacnnursing.org/EL...
https://artefactgroup.app.box....
https://www.selfmanagementreso...
THINGS TO DO DURING SOCIAL DISTANSING : https://my.therapysites.com/CMS/editPage.seam?cid=285428